Computer Repair  Richmond, VA -
We've been fixing Macs (Apple), PCs, Laptops & Desktops since 2002                                                

Contact Us
Affordable Computer Repair in Richmond, VA
We are the affordable solution for your PC & Mac repair in Richmond, VA.  At Mobile IT, we understand how hard it is to function without your laptop or MacBook. That's why we've trained our computer technicians to work quickly to diagnose and fix your PC or Mac in your home or place of business. In addition to our in-home appointment service, we are also proud to offer a no-touch repair service with pickup and drop off after repair in the Richmond area, absolutely free of charge. Whether you have an iMac, MacBook Pro, MacBook Air, Mac Mini, laptop or desktop PC, our seasoned technical team is trained and ready to provide you with technical help and quality computer repair in Richmond, VA.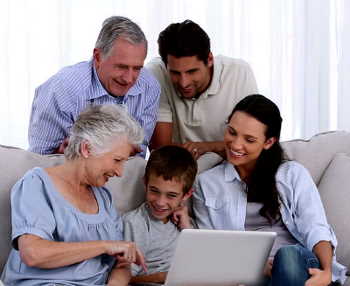 We've been providing computer repair in Richmond VA for almost 20 years, so you can rest assure that our technician will do what it takes to get your PC or Mac up and running in a timely fashion. We work on iMac, MacBook Air, Mac Mini, MacBook Pro, Laptop and Desktop PC. Don't let your computer slow down your productivity, when we can get it fixed the same day in most cases.More Info  To talk to a tech call or text (804) 347-6647

Are you having an immediate technical issue or are you in need of an IT partner to take your business to the next level? In either case we are here for you! We service a wide range of industries in the greater Richmond, VA and our certified technicians are on standby to help you resolve any technical issues or answer any questions you may have. We can provide assistance with both Windows and Macs operating systems.More Info  To talk to a tech call or text (804) 347-6647

Mobile IT provides quality and affordable computer repair in Richmond, VA to residential and commercial customers. We can diagnose and repair all brands and models, from the traditional Laptop and Desktop PC to the latest Surface Pro tablet. Our technician have the tools and knowledge to assess you system and provide a solution to your problem. We'll make your computer behave and run like new again. More Info  To talk to a tech call or text (804) 347-6647

During the last 20 years we've fixed and upgraded countless of iMac and MacBook in the Richmond area. We have certified technicians ready to assist you in a moments notice. We specialize in repairing the following models:  iMac 21 inch, iMac 27 inch, MacBook Air, MacBook Pro or Mac Mini. Our Apple experts have the knowledge and technical expertise to bring your Mac back to its former glory. More Info  To talk to a tech call or text (804) 347-6647

Is your computer running slow, are you seeing unwanted ads and pop-up windows on your desktop or in your web browser? Your device may be infected with a virus or spyware. Our team can help you neutralize any threats that you may be facing and provide the tools and expertize to assist you get your PC or Mac infection under control. Furthermore we can install an antivirus program to prevent any future re-infection. More Info  To talk to a tech call or text (804) 347-6647

A little TLC goes a long way to prevent down time and keep your computer running smoothly for years to come. If you don't remember the last time you had your PC or MacBook cleaned up its probably time for a tune-up. Give us a call and have a technician tune-up and backup your device to prevent a major catastrophe, you will have peace of mind and same money in the long run. More Info  T0 talk to a tech call or text (804) 347-6647

There is nothing more frustrating than losing internet connectivity in a middle of a zoom meeting or having to constantly re-establish the connection with your printer. If you have a weak wireless signal in part of your house or office, our trained technician can help you solve these issues and install appropriate devices to extend your signal and alleviate any future issues and loss of productivity. More Info  To talk to a tech call or text (804) 347-6647

Is your PC or Mac not booting up? Is your hard drive making clicking sound? Loosing Personal files and pictures can be devastating, unfortunately we see it almost on a daily basis. At Mobile IT we can diagnose a failing hard drive and prevent a total loss of data and personal files. Furthermore we can install a backup solution and give you peace of mind knowing that your files are safe. More Info  To talk to a tech call or text (804) 347-6647
Computer Repair Richmond, VA - On-Site, Affordable PC and Mac (Apple) repair and support for your home or office.
During these challenging time our mobile response team will remain at your disposal as an essential service in order to help our community with technical support to keep your business running. As always we come to you and provide same day service in most cases, no need to move or unplug anything if need be our technicians can do it for you. Our goal is to deliver fast and convenient service without sacrificing quality. Don't be afraid to give us a call we are here to help.
8 Reasons to  choose us?
Free phone estimate
Same day service in most cases
We come to your Home or office
Data backup and restore (when possible)
No need to unplug anything
We fix all major brands and models
Complimentary pickup and drop off
30 day warranty
Chromebooks outsold Macs in 2020
Chromebooks demand is through the roof, according to the research firm IDC and Strategy Analytics. This finding makes the Chromebook the second most popular operating system after Microsoft in 2020 – easily surpassing the Mac OS. This increase in sales is mostly due to the on-going pandemic and the need for many country to accelerate their digital education and limit human contact.
Pre-Pandemic
During the first quarter of 2020, Chrome OS had managed to capture 5.3 Percent of all Pcs, and Apple Mac OS 5.8 Percent. Fast forward to the last quarter of the year, Chrome OS captured 14.4 Percent of all PCs including desktop, laptop and tablets combine. Mac OS in return only captured 7.7 percent of all sales. The Chromebooks sales reached a new high of 16.4 Percent, versus MacOS at 9.1 Percent of all units sold by the end of 2020.
According to research firms
This trend is not new, In 2019 the Chromebook market share surpassed the MacOS by almost 1.5 Percent. But during the pandemic the sales spiked, and allowed the Chrome OS to capture 14.9 percent of all notebook computer sold during 2020. While many countries are being force to accelerate their online education, in the wake of additional lockdowns (especially in the US and Western Europe), University and Schools in general, are being forced to find cheap and easy way to deploy digital platforms. Google digital offerings for education has been proven quite popular over the last decade, over more expensive alternative such as the Microsoft and Mac operating system.
What does this mean
What this all means for the consumer, is that parents of student, unable to attend in person classroom, have been force to invest heavily in the inexpensive Chromebooks. This trend has also been seen in other digital platforms, more so that they had in the past.
Online meeting and learning has transformed our way of life, and is being shaped by simple, inexpensive way to get things done with the least amount of human contact. This trend is favoring, for the time being all digital platforms and the Chromebook platform in particular.
Updated on 2-18-21
New Surface Pro 7 plus is ready to ship
Microsoft is unveiling its refreshed Surface Pro 7 plus this week. This latest model has a better battery life, a removable SSD and LTE connectivity on some models to stay connected outside the office. Still this new Surface Pro line is only shipping for business and schools for the time being, Microsoft won't say if that will change any time soon. That being said, one of the best thing about the Microsoft surface family is that the different models have remained relatively identical over the years. This consistency between models is a great plus to business who want to standardize on Surface Pro configuration and form factors. Any major redesign of the case would have required pretty substantial changes in term of port location and compatibility with previous models making it less appealing to businesses and schools.
Configuration
A variety of model are available starting with the Intel core i3, i5 and Intel latest 11th generation i7 processor. The core i3 ships with 8GB RAM and 128GB SSD for under $900.00. Only the Intel core i5 model will have the LTE option starting under $1200.00. The top core i7 11th generation processor model can also be configured with up to 32GB RAM and up to 1TB Solid State Drive storage for about $2800.00.
Battery
Microsoft is promising almost a 50% increase on the battery life, from 10.5 hours up to 15 hours on some models. This improvement is partly due to the latest technology of the Inter i7 processor and also the battery capacity increase from 46.5Wh to 50.4Wh.
Microsoft is planning on shipping the Surface Pro in the next couple of weeks in the US, and will also be available in Canada, China and a number of European markets. Still, it's disappointing that this latest models won't be available to the general public any time soon.
Updated on 2-11-21
Chromebook or Laptop PC, what should you get?
Other than the obvious Price deference between a laptop PC and a Chromebook (which can be quite substantial) what else can you expect? So without further due, let's dig in.
Laptop PC
On the operating system (OS) side of things a laptop PC runs Microsoft Windows 10, which has been the predominant OS for over 30 years in the computer industry. Based on this fact alone the Windows platform is compatible with a lot more software, applications and games compared to the Google Chrome computing platform, which in turns has been around for only the past 10 years or so. Windows Operating System is available on a variety of devices, including Desktop, Laptop and tablet.
Chromebooks
On the other hand Chromebooks are more affordable than Laptop PCs, which can make them appealing to some people but are also more limited in term of capacity and compatibility with Windows based software. For example if you need to run your accounting software like QuickBooks or Sage for your business, a Chrome Book is definitely not going to be a good choice for you. On the other hand if you just need a basic platform for your kids to access online content and do schoolwork a Chromebook may just be what you need.
Simply put, it boils down to what you really need to do with it. If you're only planning on sending and receiving emails, do online research and wright an occasional document, a Chromebook is probably sufficient. On the other hand if you are running a business or taking a college class you are going to find it too slow to be productive and definitely very limiting in terms of Hardware compatibility and available software for the Google platform.
The bottom line
If you want to use a computer for business purposes or in a network environment with Office 365, shared files and accounting software, etc… you should probably look at getting a Windows based Operating system.
If you just need to get on the internet occasionally to check E-mails, or wright a document using Google docs, you can probably get away with using a Chromebook.
If you are still undecided and have questions regarding your particular needs, please contact one of our technician at the number above, we'll be happy to answer any questions you may have.
updated 2-1-21
Bring your Laptop or Desktop back to life with a hard drive upgrade
Are you getting frustrated with slow computer performance because of a slow hard drive? Owners of older Laptop and Desktop may look at the latest HP or Dell PCs with a tinge of envy, especially if their computers uses the older mechanical hard drive. Replacing that old hard drive with a Solid State Drive (SSD) makes for a relatively sensible and somewhat unexpansive upgrade, compared to purchasing a brand new computer, and offers up to 10x faster access to applications and files.
Performance
Upgrading your hard drive can greatly improve the speed of your computer in many ways. Perhaps the most drastic change users notice is the improved time it takes the computer to boot-up and reach the login screen. Booting the system can be up to 65% faster when using an SSD as compared to using the older standard hard drives. Surfing the web and launching apps can also be faster by up to 10X.
Upgrading to an SSD could give your laptop or Desktop a new lease on life, but at the same time it seems like a daunting task. The average life for a mechanical hard drive is between 5 to 7 years, so if your device is around that age and showing signs of slowing down, upgrading to a Solid State drive can extend the life of your computer for potentially an additional 5 years. The speed boost an SSD provides over a mechanical hard drive is certainly worth the effort, with data transfers taking place at multiple time the speed of a mechanical spinning drive.
Which one to choose?
There is a lot of brands out there but Samsung in particular has been in the top ranking SSD storage food chain since the day the company entered the market, and that's the one Brand we would recommend using if you were going to upgrade your computer yourself. Samsung Solid state hard drives are rated for at list 5 years of service, doubling your laptop or desktop life span. In the past few years the price of such hard drive as come down dramatically, making the upgrade an attractive project for the weekend "IT worrier". The drive will ship in 250GB/$40, 500GB/$75.00, 1TB/$130, 2TB/$250, and 4TB/$480. The drives are rated for 5 years of services or 150TBW (Terabytes that may be written).
Bring new life to your PC or Mac computer by investing in an SSD upgrade! If you are not sure if upgrading to a Solid State Drive is right for you? Call our technicians today to find out more. We are available to answer all of your hard drive and SSD related questions you may have.
Updated 1-22-21
Latest Mac Mini with M1 Chip
Launched in 2005 as an entry level for under $500.00, the Mac mini was priced to entice users to switch from Windows PCs to the Mac platform. The Mac mini does not get updated often, it has been redesigned over the years in 2018 and now more recently in November 2020.
The latest Apple update
the M1 chip brings the Mac mini to new performance height, and with a starting price of $699.00 this Mac mini is bound to be the best value in the compact computer category. The Mac mini is the only true small desktop in the mac family. Of course you can still select between the 21 and 27" iMac models which will probably be updated with the new M1 chip in the near future, but none of them are as compact and versatile as the Mac mini especially if you want to attach it to your TV or a spare monitor and transform it into a public display for your retail establishment.
The chassis
The chassis of the Mac mini has not changed much since its first inception in 2005. The body is polished aluminum, with a satin finish, you can also get it in space grey which is my personal favorite. The body shape still has its seamless rounded corners, only the back of the unit is interrupted by I/O ports and a power switch.
Unlike the 2018 model the M1- based version does not have any upgradable component to it. The memory specification you choose at the time of purchase as well as internal storage capacity is what you'll have to live with for the life of the unit.