Computer Repair in Goochland, VA -
We've been fixing Mac (Apple) , PC, Laptop & Desktop since 2002 .                                               

Contact Us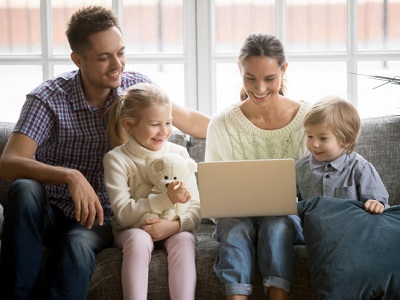 Affordable PC & Mac Repair in Goochland, VA
We are the affordable solution for your PC & Mac troubles in Goochland, VA.  At Mobile IT Goochland , we understand how hard it is to function without your laptop or MacBook even for one day only. That's why we've trained our computer technicians to work quickly to diagnose and fix your PC or Mac in your home or place of business. In addition to our in-home appointment service, we are also proud to offer a no-touch repair service with pickup and drop off after repair in the Goochland area, absolutely free of charge. Whether you have an iMac, MacBook Pro, MacBook Air, Mac Mini, laptop or desktop PC, our seasoned technical team is trained and ready to provide you with quality technical help.
Are you having an immediate technical issue, or are you in need of an IT partner to take your business to the next level? In either case we are here for you! We service a wide range of industries in the greater Richmond, VA and our certified technicians are on standby to help you resolve any technical issues or answer any questions you may have. We can provide assistance with both Windows and Macs operating systems. More Info  To talk to a tech call or text (804) 347-6647
There is never a good time for your computer to go down. With Mobile IT you can rest assure that our technician will do what it takes to get your PC or Mac up and running in a timely fashion. We work on iMac, MacBook Air, Mac Mini, MacBook Pro, Laptop and Desktop PC. Don't let your computer slow down your productivity, when we can get it fixed the same day in most cases. More Info  To talk to a tech call or text (804) 347-6647
Mobile IT provides quality and affordable computer repair services to residential and commercial customers. We can diagnose and repair all brands and models, from the traditional Laptop and Desktop PC to the latest Surface Pro tablet. Our technician have the tools and knowledge to assess you system and provide a solution to your problem. We'll make your computer behave and run like new again. More Info  To talk to a tech call or text (804) 347-6647
During the last 20 years we've fixed and upgraded countless of iMac and MacBook in the Richmond area. We have certified technicians ready to assist you in a moments notice. We specialize in repairing the following models:  iMac 21 inch, iMac 27 inch, MacBook Air, MacBook Pro or Mac Mini. Our Apple experts have the knowledge and technical expertise to bring your Mac back to its former glory. More Info  To talk to a tech call or text (804) 347-6647
Is your computer running slow, are you seeing unwanted ads and pop-up windows on your desktop or in your web browser? Your device may be infected with a virus or spyware. Our team can help you neutralize any threats that you may be facing and provide the tools and expertize to assist you get your PC or Mac infection under control. Furthermore we can install an antivirus program to prevent any future re-infection. More Info  To talk to a tech call or text (804) 347-6647 
A little TLC goes a long way to prevent down time and keep your computer running smoothly for years to come. If you don't remember the last time you had your PC or MacBook cleaned up its probably time for a tune-up. Give us a call and have a technician tune-up and backup your device to prevent a major catastrophe, you will have peace of mind and same money in the long run. More Info  To talk to a tech call or text (804) 347-6647
There is nothing more frustrating than losing internet connectivity in a middle of a zoom meeting or   having to constantly re-establish the connection with your printer. If you have a weak wireless signal in part of your house or office, our trained technician can help you solve these issues and install appropriate devices to extend your signal and alleviate any future issues and loss of productivity. More Info  To talk to a tech call or text (804) 347-6647
Is your PC or Mac not booting up? Is your hard drive making clicking sound? Loosing Personal files and pictures can be devastating, unfortunately we see it almost on a daily basis. At Mobile IT we can diagnose a failing hard drive and prevent a total loss of data and personal files. Furthermore we can install a backup solution and give you peace of mind knowing that your files are safe. More Info  To talk to a tech call or text (804) 347-6647
Goochland, VA - On-Site, Affordable PC and Mac (Apple) repair and support for your home or office
During these challenging time our mobile response team will remain at your disposal as an essential service, in order to keep businesses running and help communities around Goochland , VA with computer repair and technical support. As always we'll come to your location so no need to unplug or move anything, if need be our technician will do it for you. Our goal is to deliver fast and convenient service without sacrificing quality. Don't be afraid to give us a call we are here to help.
8 Reasons to choose us?
Free phone estimate
Same day service in most cases
We come to your Home or office
Data backup and restore (when possible)
No need to unplug anything
We fix all major brands and models
Complimentary pickup and drop off
30 day warranty
New redesigned Mac Pro is Here
Since 2013, Apple has let the old Mac Pro design completely stagnant. It was small and beautiful and run whisper quiet (nothing short a piece of art that demanded placement on your desk) but the tight integration made it almost impossible to upgrade.
According to Apple the new Mac Pro has been redesigned with easy access to components and a stainless steel / aluminum case that includes handles for modularity. This new design also include optional wheels ($400.00) that can be added to make it easy to transport from one location to the other.
With a price tag starting around $6.000 (display sold separately), this machine is unquestionably designed for the professionals who demand the absolute best performance money can buy. The Apple XDR display is available for purchase separately with a Price tag around $5.000 (base not included). With full upgrade and top of the line specification the high end Mac Pro could cost you upwards of $40.000.
Mac Pro Specs
Intel Xeon processor with up to 28 cores
12 DIMM slots for up to 1.5 terabytes of 2933MHz ECC memory
8 X PCI expansion slots, four double-wide slots, three single side slots
2 X TB3 ports, audio jack, two USB A ports, two 10Gb Ethernet ports
300 watts of power, runs fully unconstrained
Apple also built a brand new card called Afterburner for video editing, 6 billion pixels per second. 3 streams of 8K, 12 streams of 4K. The new Mac Pro is being manufactured in the same facility where the old Mac Pro was manufactured in Austin Texas.