Mac / Apple Repair in Richmond,VA -

We fix iMac, MacBook Pro, MacBook Air & Mac Mini -

Same Day Service for your Home or Office
Affordable In-Home Support for all your Mac devices                                             
Contact Us
Get your iMac , Mac Mini, MacBook Pro or MacBook Air fixed from the comfort of your own home. No need to strain your back moving your 42 Lbs iMac from your house to the apple store only to wait for days or weeks to get it back, when you can get it repaired in a few hours without even having to unplug it.
We're one of the few local-area support companies around Richmond, VA that offers in-home Apple / Mac computer repair and support services. Whether you have an iMac , Mac Mini , MacBook Pro or MacBook Air , our certified technicians can help you with any hardware and software problems you may have.
So why would you bother going through the hassle of trying to schedule an appointment at the Apple store, when you can get the same professional repair service from the comfort of your own home at a fraction of the cost.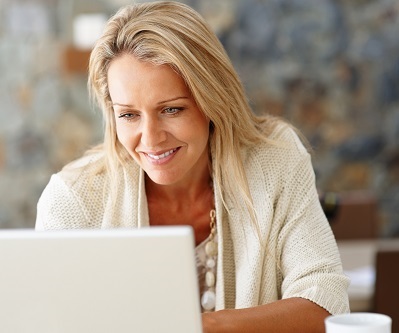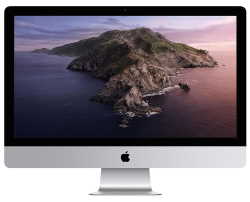 IMAC REPAIR SERVICES
In the Apple world, the iMac Retina, iMac Slim and iMac Pro offers one of the best desktop experience money can buy. Don't let a spinning wheel of death or slow hard drive interfere with your daily productivity. Instead have one of our technician come to your home or office and diagnose your iMac problem, that's right no need to unplug anything we'll come to you.
Questions? Call or Text a technician 804-347-6647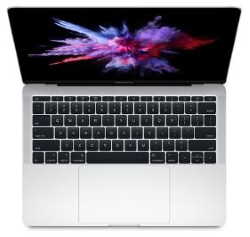 MACBOOK and MACBOOK PRO REPAIR SERVICES
MacBook Pro elevates the notebook to a new level of performance and portability. As impressive as your MacBook Pro may be, you can still encounter unexpected storage or battery issues. We work on all MacBook Pro including the MacBook Pro Retina, MacBook Pro 2016, MacBook Pro 2015 and MacBook Pro 2014. Call us today to learn more about our services.
Questions? Call or Text a technician 804-347-6647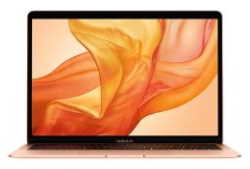 MACBOOK AIR REPAIR SERVICES
The incredibly thin and light MacBook Air is very popular among students for its speed and reliability. Our technician are skilled in an array of MacBook Air repair from the MacBook Air 2015, MacBook Air 2012 or MacBook Air 2008. Give us a quick call, we can get your MacBook Air running like new again.
Questions? Call or Text a technician 804-347-6647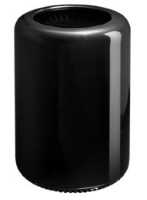 MAC PRO REPAIR SERVICES
The Mac Pro is designed to be built for performance and provide the ultimate desktop experience. If your Mac Pro 6, Mac Pro 5, or Mac Pro 4 is not cooperating with you, you can count on Mobile ITechs reliable service and competitive prices to get your Mac Pro behaving again.
Questions? Call or Text a technician 804-347-6647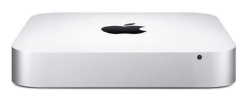 MAC MINI REPAIR SERVICES
In addition to being a great desktop computer, Mac mini can power everything in your home or business automation. We work on all Mac mini, Mac mini 2014, Mac mini 2012 and Mac mini 2011. You can depend on our professional repair services to keep your Mac mini running smoothly again.
Questions? Call or Text a technician 804-347-6647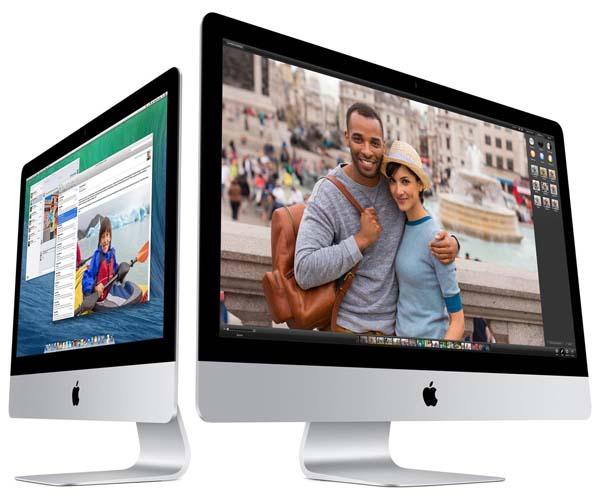 Apple / Mac Repair & Services
 New installation

Data transfer and recovery
OSx Reinstallation & Upgrade

Mac repair 

MacBooks Battery Replacement

Mac tune-up / clean-up

Mac Back up

Virus removal

Printer installation

PC to Mac migration

Hard drive / SSD installation
Upgrade

Folder sharing

Remote desktop

E-mail configuration

Tutorial


And many more, c

all for more details.
One call is all it takes
Our Mac repair technicians are always near you and ready to assist in a moments notice. We provide same day service in most cases, so you never have to wait more then a few hours to get your Mac running again. We fix iMacs / Mac Mini / MacBook Pro and MacBook Air. We'll come to your home or place of business to fix the problem right then and there for you. No need to move or unplug anything.
We possess the knowledge, tools, resources and experience to work on any Apple computer and have repaired and/or upgraded countless Apple / Mac computers since 2001. We deliver fast and convenient service without sacrificing quality.
Fully certified technicians
Our dedicated professionals are fully certified and have achieved the highest recognition in the industry. They deliver fast and convenient service without sacrificing quality.
Warranty
We have one of the best warranty in our industry in Richmond VA, we stay behind our work for a full 30 days. View our policy >>
Give your Mac devices a speed boost
Are you frustrated with your Mac computer because of a slow hard drive?
Owners of older MacBook Pro, MacBook Air and iMacs may look at the newer MacBook and Mac Pro with a tinge of envy, especially if their Macs uses the older mechanical hard drive. Replacing that old drive with a Solid State Drive makes for a relatively sensible upgrade, offering up to 10x faster access to applications and files.
Upgrading your hard drive can greatly improve the speed of your computer in many ways. Perhaps the most drastic change users notice is the improved time it takes the computer to reach the login screen. Booting the system can be up to 65% faster when using an Solid State Drive as compared to using the older standard hard drives. Surfing the web can also be faster by up to 10%.
Upgrading to an SSD could give your Mac or MacBook a new lease of life, but at the same time it seems like a daunting task. The speed boost an SSD provides over a mechanical hard drive is certainly worth the effort, with data transfers taking place at multiple time the speed of a mechanical spinning drive.
Bring new life to your Mac computer by investing in an SSD upgrade!
If you are not sure if upgrading your hard drive to a Solid State Drive is right for you? Call our technicians today to find out more. Our experienced techs are available to answer all of your hard drive and SSD related questions today.
Are you locked out of your Mac?
One of the easiest way to get back in again is to reset your password using the built in password reset tool that apple provides with all their operating systems.
first of all You'll need to reboot your MacBook into Recovery Mode.
Step By Step instructions
Step 1 turn off your Mac.
Step 2 with your Mac turned off, press and hold the Command and R keys on your keyboard, then press the power button. Hold in Command+R until you see a progress bar below the Apple logo.
Step 3 with your Mac now in Recovery Mode, click on Utilities in the menu bar followed by Terminal. A new window will show up. Type "resetpassword" without the quotes, and press Return.
The Reset Password tool should now be displayed on your screen with the list of all you Mac user accounts. To reset the password for your account, you'll need to set a new password for all users.
If you have turned on FileVault on your Mac during the initial setup, you have two additional options
to reset your user password. The first option is to wait for one minute on the user login screen for a prompt to instruct you to restart your computer into recovery mode. Follow the instruction on your screen after which you should see a reset password window.
Option number two is to use the Recovery Key that you should have written down when you enabled FileVault during the initial setup, make sure to use upper case letter and hyphen when required.
4 ways to get a free Word processing software on your Mac 
If you're looking for a word processing software, Microsoft Word is pretty much the standard. But to use the software you'll usually either have to buy it or sign up for an annual subscription (Office365).
Even thou there is ways to get it for free, you might be better off with an alternative instead.
In this article we walk you through your options
The easiest way is to do a search on YouTube on 'How to get Microsoft Word for free". You will find videos that will show you how to download, install and get Microsoft Word up and running on your Mac or PC supposedly for nothing. Unfortunately all the ones we've investigated requires you to download additional software to be bought to hack the serial number and bypass the Microsoft registration process. This is highly illegal and most likely unsafe.
Downloading and installing hacking programs from the dark web on your Mac or PC is the easiest ways to contract malicious software that can cause havoc on your operating system, potentially requiring you to hire a trained technician to clean it all up for you. So, sooner or later you will have to pay for it!
Our advice would be to keep well away from these 'free' routes to Word.
Here are some alternative ways to get what you want
Microsoft Office Online
If your needs are simple, then the free online version of Microsoft Word is your best option.
All you have to do is create a free Microsoft account, but after that you'll have access to a word processor that supports create, edit, and save new or existing files.
Get a free month subscription of Office365
If you only need to use Word for a short time to work on a project, you have the option to sign up for a month's free trial of the full Office365 suite, which includes Word, Excel, PowerPoint, Outlook, OneNote and OneDrive.
Free alternatives to Microsoft Word
Unless you specifically need Microsoft Word, you'll find that there are plenty of great word processors out there that won't cost you a penny.
LibreOffice Writer is another one that's always worth checking out. The open-source software is completely free and yet very powerful.
OpenOffice is another program that will give you the ability to open, save and create word document compatible with Microsoft word.
Remember also that the iPad version of Microsoft Word is free if your screen size is under 10.1 inches, it is especially convenient if you have a Bluetooth keyboard.