Mac / Apple Repair in Richmond,VA -

We fix iMac, MacBook Pro & MacBook Air -

Same Day Service for your Home or Office
Covid-19 response - We are keeping our doors open during the pandemic has more customers rely on technology for work and entertainment.
No-touch repair service available – When requested, we'll pick up your device and take it back to our shop. Once ready we'll bring it right back to you. All devices are disinfected prior and after our technicians work on them.
Affordable In-Home Support for all your Mac devices
Get your iMac , Mac Mini, MacBook Pro or MacBook Air fixed from the comfort of your own home. No need to strain your back moving your 42 Lbs iMac from your house to the apple store only to wait for days or weeks to get it back, when you can get it repaired in a few hours without even having to unplug it.
We're one of the few local-area support companies around Richmond, VA that offers in-home Apple / Mac computer repair and support services. Whether you have an iMac , Mac Mini , MacBook Pro or MacBook Air , our certified technicians can help you with any hardware and software problems you may have.
So why would you bother going through the hassle of trying to schedule an appointment at the Apple store, when you can get the same professional repair service from the comfort of your own home at a fraction of the cost.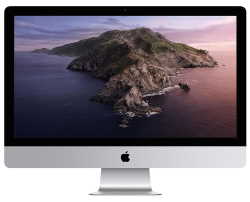 IMAC REPAIR SERVICES
In the Apple world, the iMac Retina, iMac Slim and iMac Pro offers one of the best desktop experience money can buy. Don't let a spinning wheel of death or slow hard drive interfere with your daily productivity. Instead have one of our technician come to your home or office and diagnose your iMac problem, that's right no need to unplug anything we'll come to you.
Questions? Call or Text a technician 804-347-6647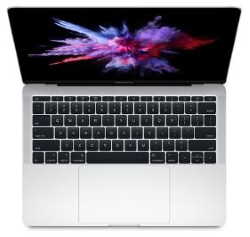 MACBOOK and MACBOOK PRO REPAIR SERVICES
MacBook Pro elevates the notebook to a new level of performance and portability. As impressive as your MacBook Pro may be, you can still encounter unexpected storage or battery issues. We work on all MacBook Pro including the MacBook Pro Retina, MacBook Pro 2016, MacBook Pro 2015 and MacBook Pro 2014. Call us today to learn more about our services.
Questions? Call or Text a technician 804-347-6647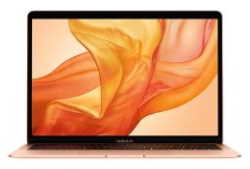 MACBOOK AIR REPAIR SERVICES
The incredibly thin and light MacBook Air is very popular among students for its speed and reliability. Our technician are skilled in an array of MacBook Air repair from the MacBook Air 2015, MacBook Air 2012 or MacBook Air 2008. Give us a quick call, we can get your MacBook Air running like new again.
Questions? Call or Text a technician 804-347-6647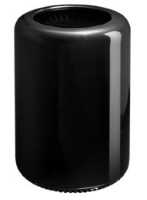 MAC PRO REPAIR SERVICES
The Mac Pro is designed to be built for performance and provide the ultimate desktop experience. If your Mac Pro 6, Mac Pro 5, or Mac Pro 4 is not cooperating with you, you can count on Mobile ITechs reliable service and competitive prices to get your Mac Pro behaving again.
Questions? Call or Text a technician 804-347-6647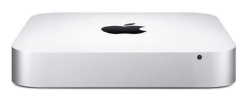 MAC MINI REPAIR SERVICES
In addition to being a great desktop computer, Mac mini can power everything in your home or business automation. We work on all Mac mini, Mac mini 2014, Mac mini 2012 and Mac mini 2011. You can depend on our professional repair services to keep your Mac mini running smoothly again.
Questions? Call or Text a technician 804-347-6647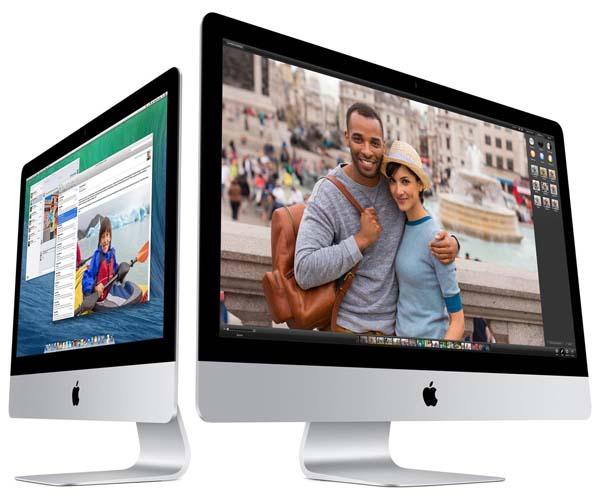 Apple / Mac Repair & Services
 New installation

Data transfer and recovery
OSx Reinstallation & Upgrade

Mac repair 

MacBooks Battery Replacement

Mac tune-up / clean-up

Mac Back up

Virus removal

Printer installation

PC to Mac migration

Hard drive / SSD installation
Upgrade

Folder sharing

Remote desktop

E-mail configuration

Tutorial


And many more, c

all for more details.
One call is all it takes
Our Mac repair technicians are always near you and ready to assist in a moments notice. We provide same day service in most cases, so you never have to wait more then a few hours to get your Mac running again. We fix iMacs / Mac Mini / MacBook Pro and MacBook Air. We'll come to your home or place of business to fix the problem right then and there for you. No need to move or unplug anything.
We possess the knowledge, tools, resources and experience to work on any Apple computer and have repaired and/or upgraded countless Apple / Mac computers since 2001. We deliver fast and convenient service without sacrificing quality.
Fully certified technicians
Our dedicated professionals are fully certified and have achieved the highest recognition in the industry. They deliver fast and convenient service without sacrificing quality.
Warranty
We have one of the best warranty in our industry in Richmond VA, we stay behind our work for a full 30 days. View our policy >>
Mac OS 11 Big Sur Compatibility
Which Macs and MacBook Pro supports it?
Big Sur is the latest and the most advanced desktop operating system available for your MacBooks and iMacs. It is the biggest and the most beautiful design upgrade since the introduction of the Mac OSx in the mid 80's. This redesign is entirely new but yet instantly familiar. The new requirement for the OS11 has jumped by a year on most models, compared to the Mojave and Catalina upgrade which had the same hardware requirement. The MacBook Pro and MacBook Air models is now jumping from the 2012 to 2013 models.
This new upgrade has been engineered to take full advantage of the new Processor Apple unveiled this fall, the M1 chip. The 2020 MacBook Air, MacBook Pro and Mac Mini have taken full advantage of this boost in performance from this new processor.
Which Macs can run the latest Big Sur upgrade?
iMac (from 2014)
iMac Pro (from 2017)
MacBook (from 2015)
MacBook Air (from 2013)
MacBook Pro (from late 2013)
Mac mini (from 2014)
Mac Pro (from 2013)
What Mac do I have?
To find out what year your Mac has been released or what OS X you are running on your system, go to the Apple on the upper left corner of your home screen and click on "About this Mac". If you are running OSX 10.7 through 10.10 you will have to click "More info".
You can find more information on all  Big Sur updates and feature by clicking here>>
The new Apple 2020 MacBook Air
The MacBook Air is Apple's most popular Mac and one of the best and most popular Notebook ever made. With faster performance, twice the storage, new magic Keyboard and best of all the starting price for this new MacBook Air is under $1000.00. This updated MacBook Air is the world's most loved notebook in its class. The new 2020 MacBook Air has now been updated with the new Scissor-switch keyboard that Apple introduced last year in the 16 inch MacBook Pro and upgraded with the latest 10th generation Intel Processor. This new MacBook Air is now the most affordable and most portable MacBook Apple ever made, it is the best laptop for most people.
Twice the performance
This latest edition features the 10th generation Intel i7 quad-Core processors with turbo boost speeds up to 3.8GHz, twice the performance when compared to the previous generation. Furthermore this is the first time Apple offers a Quad core processor in its MacBook Air notebooks series.
Twice the storage capacity on the entry-level model
This new MacBook Air start with a 256GB of storage capacity, verses the 128GB offered in the previous generation. This increase in storage is ideal for storing even more movies, photos and files and if this is not enough storage space Apple offers up to 2TB Solid State Drive which is double the previous maximum storage.
Even if your circumstances only allows you to go with the $999.00 configuration you will find that this MacBook Air is a great machine for basic function like spreadsheets, word Processing, internet surfing, and even light photo editing. For more information on the 2020 MacBook Air Click Here
New iMac 27-inch is More Powerful than Ever
The iMac 27-inch has been the product name for Apple's high end All-in-one desktop since the transition to the Intel processor began in early 2006.
The latest 27-inch iMac is however by far the most powerful All-in-one desktop Apple has ever made. With an immersive 5K True Tone technology Retina display with a Nano texture glass, Intel i9 10th generation with up to 10-core processor 5GHz Turbo boost, 128GB 2666MHz DDR6 memory, and up to 8TB lightning fast Solid State storage, it is the ultimate All-in-one desktop for the ultimate user.
27-inch True Tone retina display
the largest Retina display on an All-in one iMac using for the first time "True Tone technology" for a more natural viewing experience with its one billion colors and 500 nits of brightness. Photo and graphics leaps of the screen.
Intel Core i9 processor
with up to 10 cores of processing power it delivers 40% more performance of a previous generation 8-core iMac.
Up to 128GB of DDR6 266MHz memory
for smooth performance and efficient multitasking
AMD Radeon Pro 5000 series graphic
Two times faster than previous generation and with the optional 16GB of GDDR6 VRAM for graphics- intensive workflow, you'll get up to 6x faster performance than with 8GB.
Up to 8TB Solid State hard drive storage
Super-fast storage and massive file load.
This 27-inch iMac is the desktop that does it all – better and faster than even, it is definitely a game changer. See the product page for more details.
Apple 13-inch MacBook Pro 
On May 4, 2020 Apple unveiled a new 13-inch MacBook Pro with some significant updates. This new release is noteworthy for a variety of reason, the most compelling one is the final transition from the old butterfly keyboard to the much improved Magic keyboard. This magic keyboard features and inverted-T shape key design, making for a smoother key travel over the old X shape butterfly.
Under the hood, this MacBook Pro comes also with a number of performance improvement that includes twice the hard drive storage across all configurations and overall faster graphics and processor. This new MacBook Pro can now be configured with a blazing fast 10th - generation quad-core processor offering much improvement over the previous 8th-generation processor and a 32GB of RAM option, formerly available only on the 14-inch and eventually 16-inch MacBook Pro.
Whether you use it for word processing or processor intensive Graphic design, this new 13-inch MacBook Pro delivers powerful performance for it size.
Super light with stunning display
This 13-inch MacBook Pro is highly portable with a weigh of only 3 pounds, ideal for classroom environment and on the road application. The 13 inch Retina display delivers stunning colors and brightness and offers a more natural viewing experience for graphics and everyday task like emails and documents.
Over all the 13 inch MacBook Pro is a strong and safe bet in term of performance and reliability. Check out the Product page for more information.