Mac Repair in Richmond,VA - On-Site Mac Repair Services Since 2002
Affordable Mac repair in Richmond, VA
At Mobile ITechs, we strive to make your Mac repair as painless as possible, we work on all devices including iMac, Mac Mini, MacBook Pro and MacBook Air. Our technicians come to you and repair your device right where it seats at a fraction of the cost of the big box stores , that's right no need to unplug anything. Whether you have an iMac, Mac Mini, MacBook Pro or MacBook Air our Apple specialist can help you resolve any software and hardware problems that you may have in a timely matter and at an affordable price. Unlike other companies NO WORK will be performed without your prior approval. After fixing Macs in Richmond, VA for over 20 Years we know what it takes to get your Mac running right.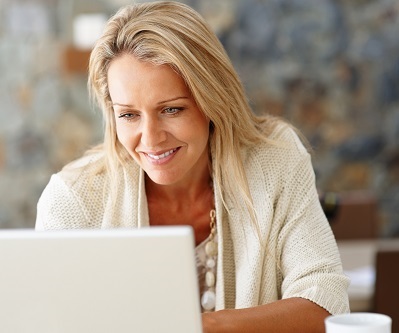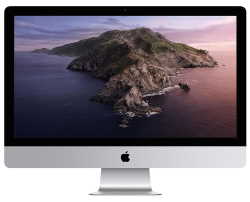 IMAC REPAIR SERVICES
In the Apple world, the iMac Retina, iMac Slim and iMac Pro offers one of the best desktop experience money can buy. Don't let a spinning wheel of death or slow hard drive interfere with your daily productivity. Instead have one of our technician come to your home or office and diagnose your iMac problem, that's right no need to unplug anything we'll come to you.
Questions? Call or Text a technician 804-347-6647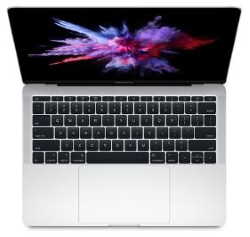 MACBOOK and MACBOOK PRO REPAIR SERVICES
MacBook Pro elevates the notebook to a new level of performance and portability. As impressive as your MacBook Pro may be, you can still encounter unexpected storage or battery issues. We work on all MacBook Pro including the MacBook Pro Retina, MacBook Pro 2016, MacBook Pro 2015 and MacBook Pro 2014. Call us today to get you Mac repaired and learn more about our services.
Questions? Call or Text a technician 804-347-6647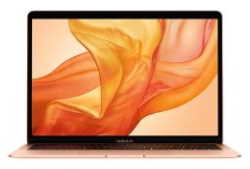 MACBOOK AIR REPAIR SERVICES
The incredibly thin and light MacBook Air is very popular among students for its speed and reliability. Our technician are skilled in an array of MacBook Air repair from the MacBook Air 2015, MacBook Air 2012 or MacBook Air 2008. Give us a quick call, we can get your MacBook Air running like new again.
Questions? Call or Text a technician 804-347-6647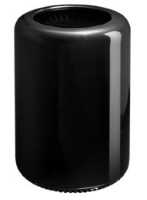 MAC PRO REPAIR SERVICES
The Mac Pro is designed to be built for performance and provide the ultimate desktop experience. If your Mac Pro 6, Mac Pro 5, or Mac Pro 4 is not cooperating with you, you can count on Mobile ITechs reliable service and competitive prices to get your Mac Pro behaving again.
Questions? Call or Text a technician 804-347-6647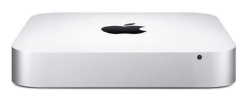 MAC MINI REPAIR SERVICES
In addition to being a great desktop computer, Mac mini can power everything in your home or business automation. We work on all Mac mini, Mac mini 2014, Mac mini 2012 and Mac mini 2011. You can depend on our professional repair services to keep your Mac mini running smoothly again.
Questions? Call or Text a technician 804-347-6647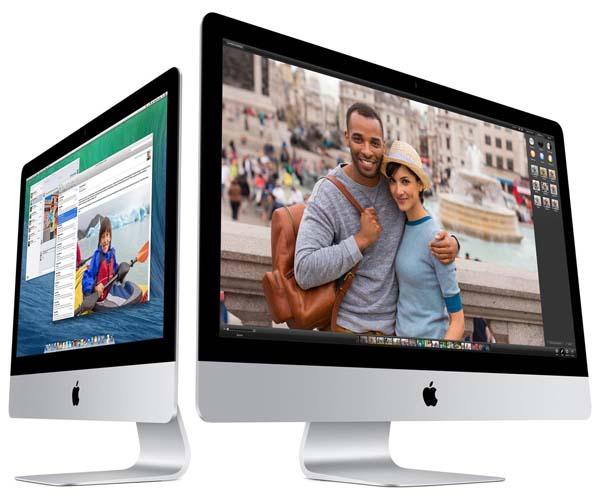 Mac Repair & Services
 New installation

Data transfer and recovery
OSx Reinstallation & Upgrade

Mac repair 

MacBooks Battery Replacement

Mac tune-up / clean-up

Mac Back up

Virus removal

Printer installation

PC to Mac migration

Hard drive / SSD installation
Upgrade

Folder sharing

Remote desktop

E-mail configuration

Tutorial


And many more, c

all for more details.
One call is all it takes to get your Mac repaired
Our Mac repair technicians are always near you and ready to assist in a moments notice. We provide same day service in most cases, so you never have to wait more then a few hours to get your Mac running again. We fix iMacs / Mac Mini / MacBook Pro and MacBook Air. We'll come to your home or place of business to fix the problem right then and there for you. No need to move or unplug anything.
We possess the knowledge, tools, resources and experience to work on any Apple computer and have repaired and/or upgraded countless Apple / Mac computers since 2001. We deliver fast and convenient service without sacrificing quality.
Fully certified technicians
Our dedicated professionals are fully certified and have achieved the highest recognition in the industry. They deliver fast and convenient service without sacrificing quality.
Warranty
We have one of the best warranty in our industry in Richmond VA, we stay behind our work for a full 30 days. View our policy >>
Which Mac notebook is right for me?
Are you thinking about buying a new Mac notebook, and filling a little lost in the process. The truth is, if you want a new Mac computer, it's not always easy to choose the right model that fits your needs. Fortunately for you, we've been dealing with Macs for a number of years, and can provide you with an overview of what you can expect.
MacBook Air or MacBook Pro 
Apple make two laptop computers, the MacBook Air or MacBook Pro. Both do well but are aimed at different audiences.
13-inch MacBook Air
The Apple MacBook Air is ideal for the budget conscious. Mostly designed and priced for the entry level user, this notebook is a great computing platform for people on the go. Its light wait, slim design with 18hrs battery life, it's a great companion on any airplane or train ride. The MacBook Air is definitely more versatile than an iPad but not has cumbersome as a regular size laptop. They come in three different finish, Space grey, Gold and Silver.  Apple offers two MacBook Air models, the base line system will run about $1000, verses $1250 for the more powerful option. The main deference between the two is the GPU (Graphics Processing Unit) and SSD storage. So if you are planning on doing entry level picture editing on your system, the more expensive option would be a better choice for you.
13 or 16-inch MacBook Pro
The MacBook Pro on the other hand is a different beast, and will require a bigger budget. It come into Play for people needing a more robust system, for tougher computing task. Unlike the Air the 13-inch Pro has an onboard fan that kicks in during long intense task. Such task can include 4K video rendering or Photo editing. The fan prevents the CPU from overheating and shutting down your system. That in turn, make the MacBook Pro a more suitable platform for professional needing to run demanding apps like Cad programs, Adobe Photoshop or graphics intensive games.
Buying advice
The MacBook Air or MacBook Pro are both solid choices.  The MacBook Air is a fantastic notebook for someone who is on the go, and is a smart choice for everyday use. It's capable of running a wide variety of apps, like a web browser such as Chrome or Safari or a word processing program like Word of Google Docs. Meanwhile, the MacBook Pro is definitely tailored for professionals needing more horsepower under the hood. The 13-inch Pro starts around $1,300, and the 16-Inch Pro at $2,400. Read more on the Apple Website.
If you are still unsure about your next purchase, give us a call, we'll be happy to help.
Updated 2-16-21
Sudo Bug is present in iMac, Mac Pro, Mac Air and Mini.
What is Sudo?
Sudo is a tool installed by default on most Linux systems. This tool usually allows a system administrator the ability to delegate authority, by giving certain user permission to run commands and apps on your Mac. Under the right condition it can also give a hacker root access to your macOS, allowing it to have full access and control of your entire system to do anything they want.
Security flaws
while two other Sudo security flaws have been disclosed over the past two years, the bug discovered in the last few days by a British security research firm, is the one considered the most dangerous of the three. The researcher has discovered, that this latest flaw in the Sudo app also impact the macOS operating system, and not just Linux. Usually there would be no public disclosure of this type of vulnerability until Apple had been given the chance to fix it, but in this particular case it has been speculated that the issue was present in MacOS for a long time. Apple corporate has been notified, and it is very likely that it will be fixed in a security update in the very near future.
Set your Mac to update automatically
To make sure your Mac is updated automatically when this patch is released, set your system to check and install updates automatically. If your Mac is still not configured for it, follow this procedure on how to unable it.
Procedure
On you Mac, choose the Apple menu, then go to System Preference, then click on Software update.
Apple recommend to receive the latest update automatically, and recommend that you select "Check for updates", "Download new update when available" and "install system data files and security updates".
Updated on 2-4-21
Latest Mac Mini with M1 Chip
Launched in 2005 as an entry level for under $500.00, the Mac mini was priced to entice users to switch from Windows PCs to the Mac platform. The Mac mini does not get updated often, it has been redesigned over the years in 2018 and now more recently in November 2020.
The latest Apple update with the M1 chip brings the Mac mini to new performance height, and with a starting price of $699.00 this Mac mini is bound to be the best value in the compact computer category. The Mac mini is the only true small desktop in the mac family. Of course you can still select between the 21 and 27" iMac models which will probably be updated with the new M1 chip in the near future, but none of them are as compact and versatile as the Mac mini especially if you want to attach it to your TV or a spare monitor and transform it into a public display for your retail establishment.
The chassis of the Mac mini has not changed much since its first inception in 2005. The body is polished aluminum, with a satin finish, you can also get it in space grey which is my personal favorite. The body shape still has its seamless rounded corners, only the back of the unit is interrupted by I/O ports and a power switch.
Unlike the 2018 model the M1- based version does not have any upgradable component to it. The memory specification you choose at the time of purchase as well as internal storage capacity is what you'll have to live with for the life of the unit.
1-17-21
Mac OS 11 Big Sur Compatibility
Which Macs and MacBook Pro supports it?
Big Sur is the latest and the most advanced desktop operating system available for your MacBooks and iMacs. It is the biggest and the most beautiful design upgrade since the introduction of the Mac OSx in the mid 80's. This redesign is entirely new but yet instantly familiar. The new requirement for the OS11 has jumped by a year on most models, compared to the Mojave and Catalina upgrade which had the same hardware requirement. The MacBook Pro and MacBook Air models is now jumping from the 2012 to 2013 models.
This new upgrade has been engineered to take full advantage of the new Processor Apple unveiled this fall, the M1 chip. The 2020 MacBook Air, MacBook Pro and Mac Mini have taken full advantage of this boost in performance from this new processor.
Which Macs can run the latest Big Sur upgrade?
iMac (from 2014)
iMac Pro (from 2017)
MacBook (from 2015)
MacBook Air (from 2013)
MacBook Pro (from late 2013)
Mac mini (from 2014)
Mac Pro (from 2013)
What Mac do I have?
To find out what year your Mac has been released or what OS X you are running on your system, go to the Apple on the upper left corner of your home screen and click on "About this Mac". If you are running OSX 10.7 through 10.10 you will have to click "More info".
You can find more information on all  Big Sur updates and feature by clicking here>>